L2 Specialties
---
Founded in 2001, L2 Specialties Inc., has become the leader within the architectural specialty industry with an emphasis on flexible space management.  By partnering with premium manufacturers, employing skilled craftsmen and developing professional relationships with the most distinguished architects, designers and general contractors, L2 Specialties has been recognized for their contributions to Southern California's most innovative projects.
With headquarters in Orange County, L2 Specialties' distribution and installation of specialty architectural products encompasses projects throughout Southern California. Through a wide variety of product lines, L2 Specialties is able to provide you innovative and premium specialty interior products that provide architects and designers with solutions to flexible space management challenges, which are also environmentally sustainable. We employ a full staff of expert estimators, qualified project managers and skilled craftsmen who are able to meet your project's needs. Our experienced and skilled staff are experts in new construction, renovation, tenant improvements and design-build projects and are ready to assist you with your project.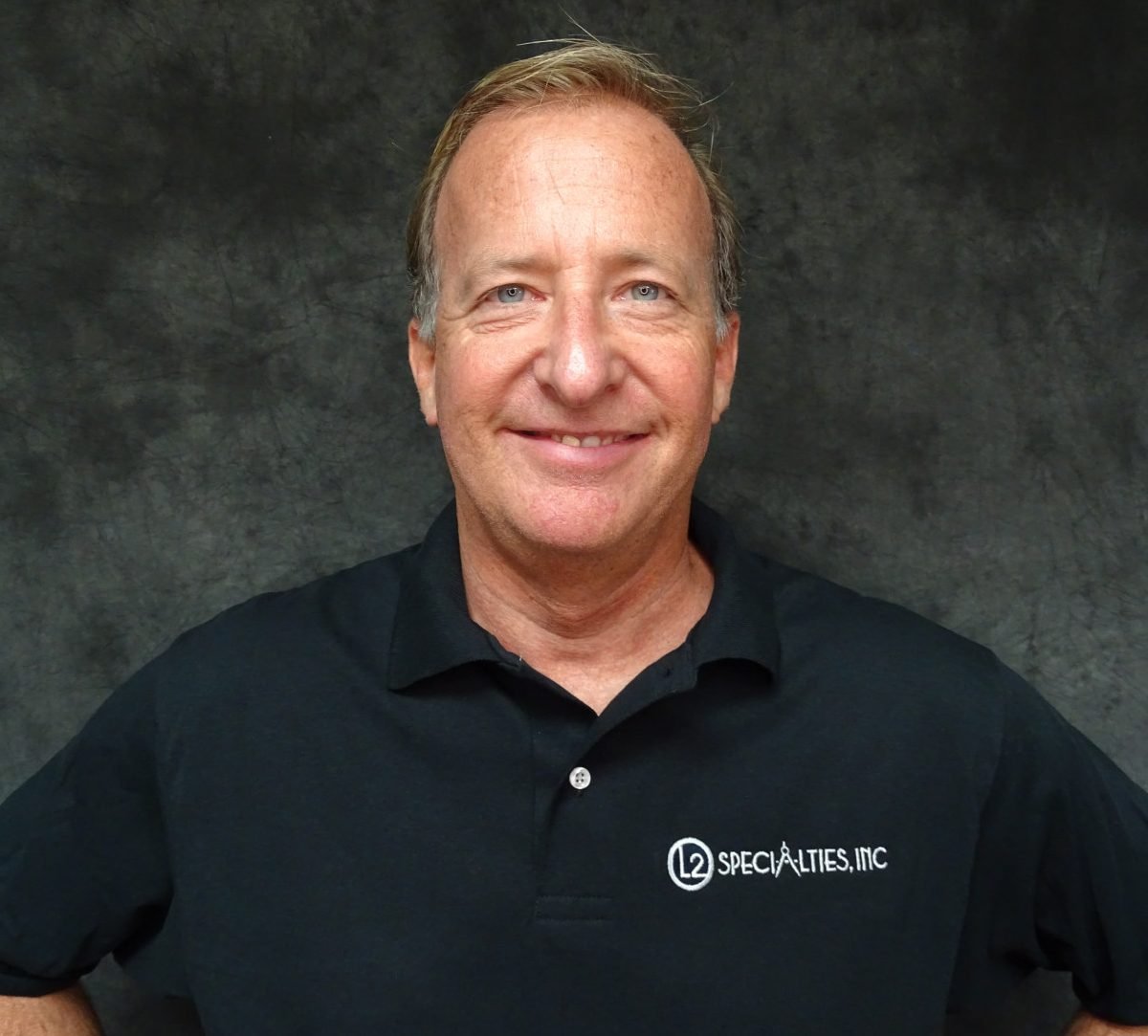 Scott Lang
Director of Sales / President - Scott founded L2 Specialties in 2001 and has 30+ years of experience in the industry. Scott's passion is estimating, sales and providing design assistance. He oversees the Company's sales and business development teams in serving the entire Southern California region! When Scott isn't working on a proposal, he's most likely surfing in Huntington Beach where he lives with his wife and daughter.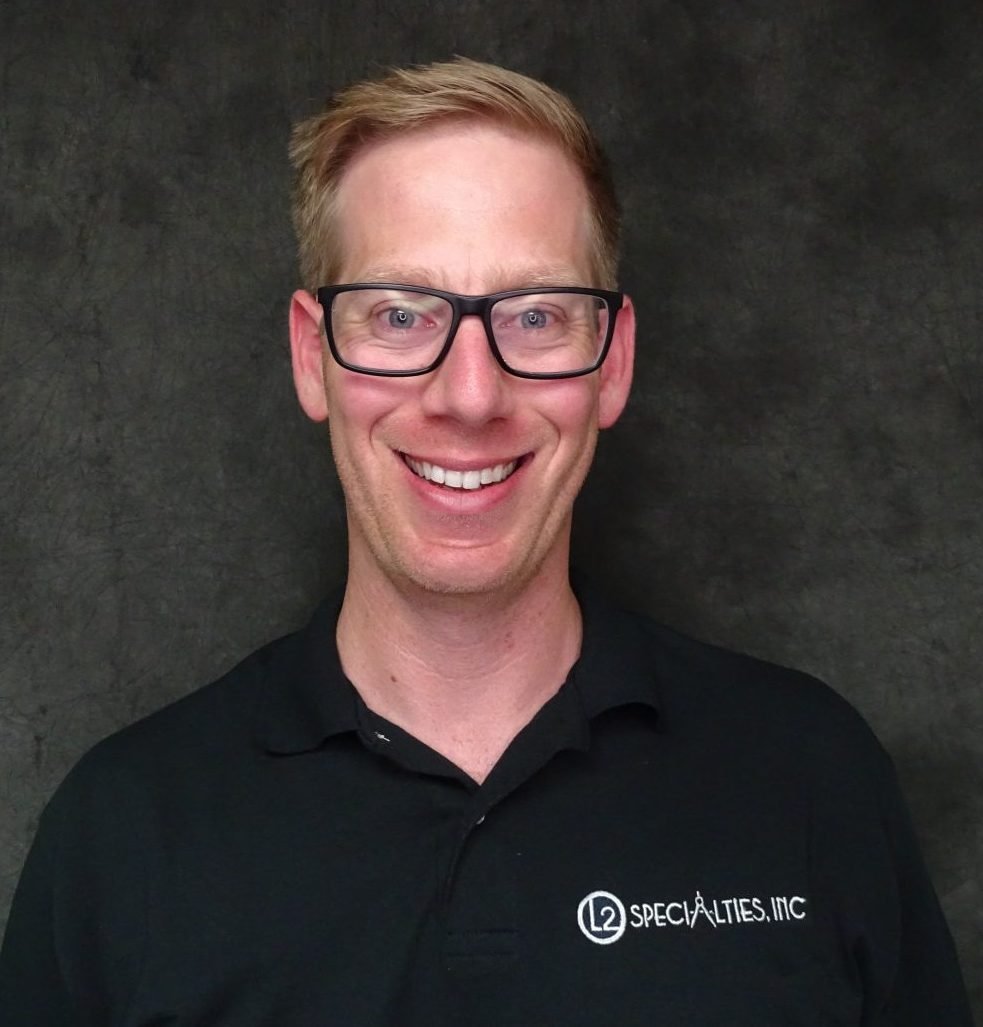 Aaron DeMarco
Director of Construction - Aaron joined L2 Specialties in 2010. His true passion and skillset is project management, where he's contributed to many of the company's largest successes. His core focus is working with his team to meet our customer's needs – no matter the challenges! An alumni of CSU - Fullerton, Aaron lives in Huntington Beach with his wife and two small children and enjoys camping, boating and bike riding.
Gilbert Aguirre
Director of Business Development - Gilbert joined the team at L2 Specialties in 2020. Combining his technical, business, and management skills, he provides customers with detailed and accurate service. Over 20 years of diverse construction experience helps him to focus on building relationships with lasting value. At home, you will find him spending quality time with his wife and two children.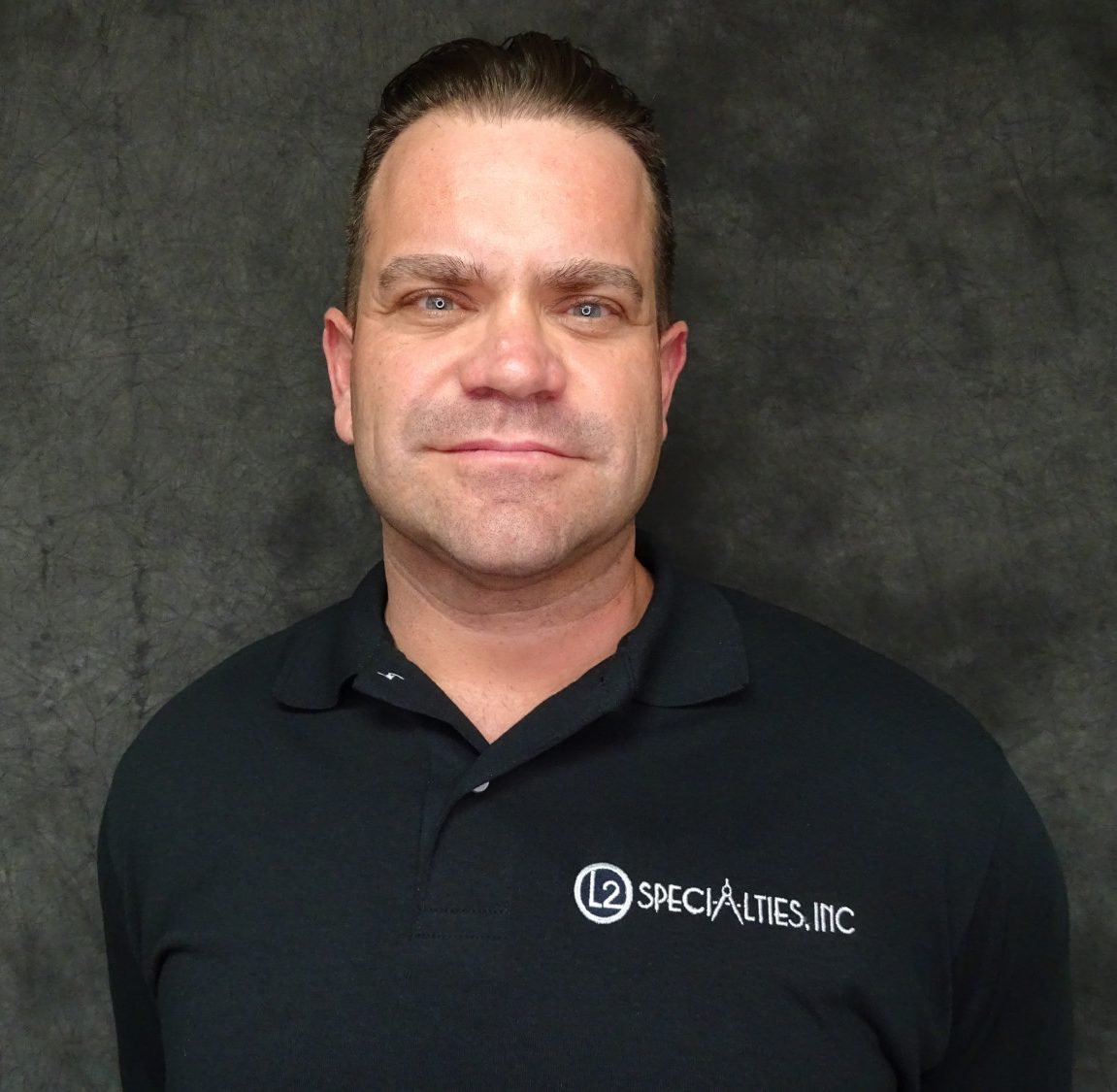 Steve Blasi
Construction Consultant / Estimator - When Steve's service in the USMC ended, he worked for several years as a general contractor before joining L2 Specialties in 2014. Steve's true passion is working closely with his clients to help find solutions when faced with difficult challenges related to budget, scope and schedule. He lives in Pasadena with his wife Stephanie and sons Adam & Alex. When he's not assisting you, you'll find him at school activities or coaching little league baseball.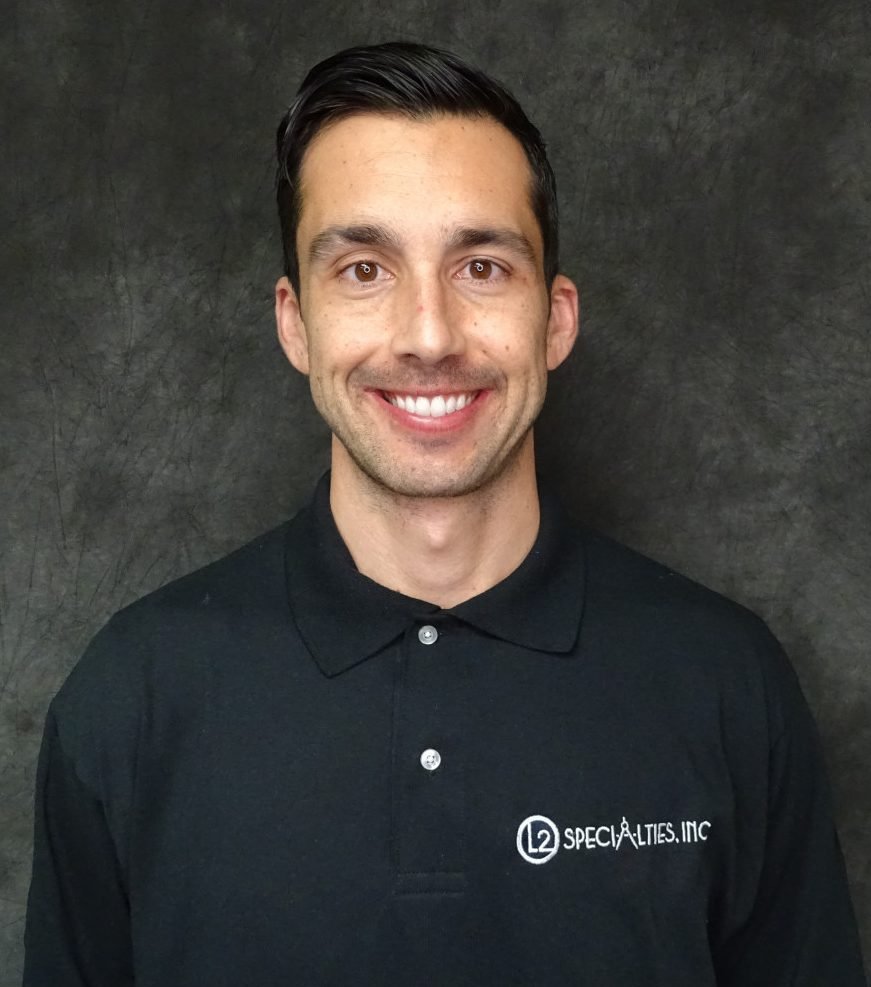 David Nick
Project Manager – David previously worked in customer service for a large healthcare provider while completing his Bachelor's degree at UCLA. He lives in Huntington Beach with his wife and two young boys. He enjoys hanging out at the beach, reading a good book, and watching sports.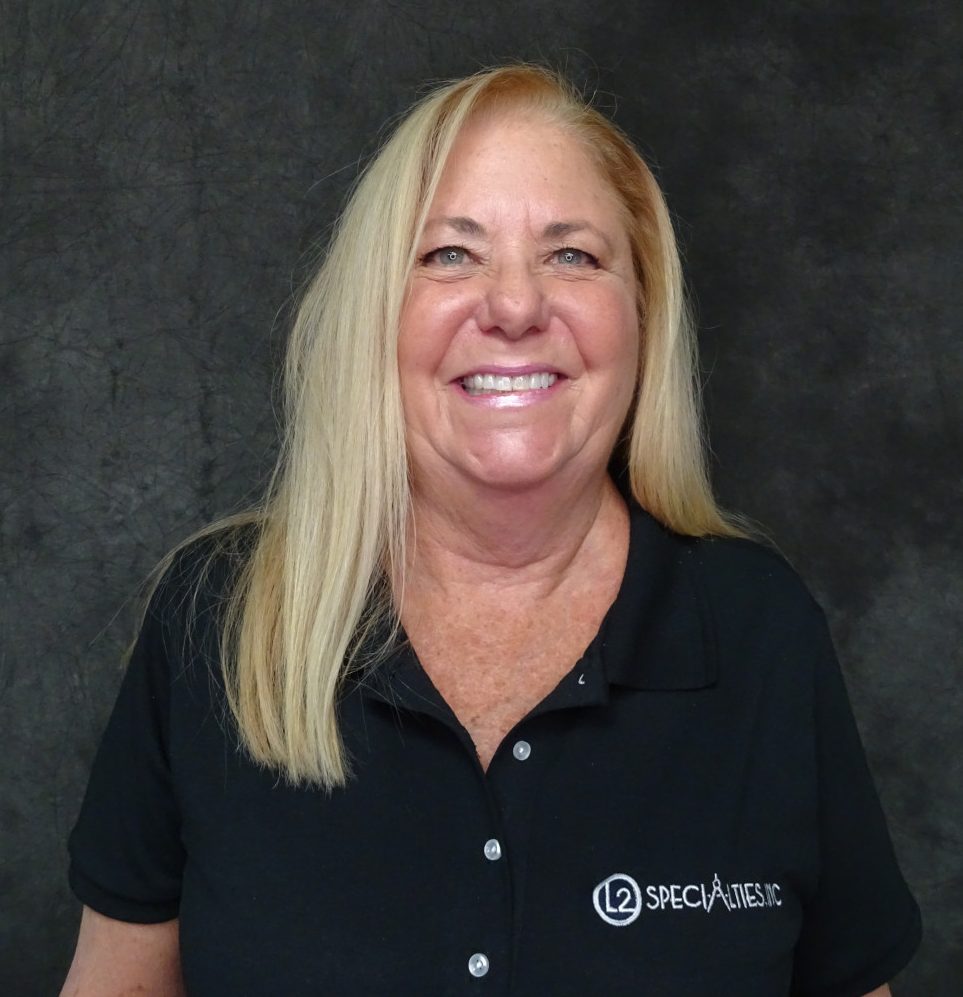 Carole Rupiper
Director of Administration - One of our first employees! Since 2004 Carole has filled ever changing and critical roles to help us grow. Her 38 years of construction experience have served us well. Carole's team assures our customers receive the timely and efficient service and documentation they deserve. She enjoys cooking and bike rides near Huntington Beach where she lives with her husband and dog, Auggie.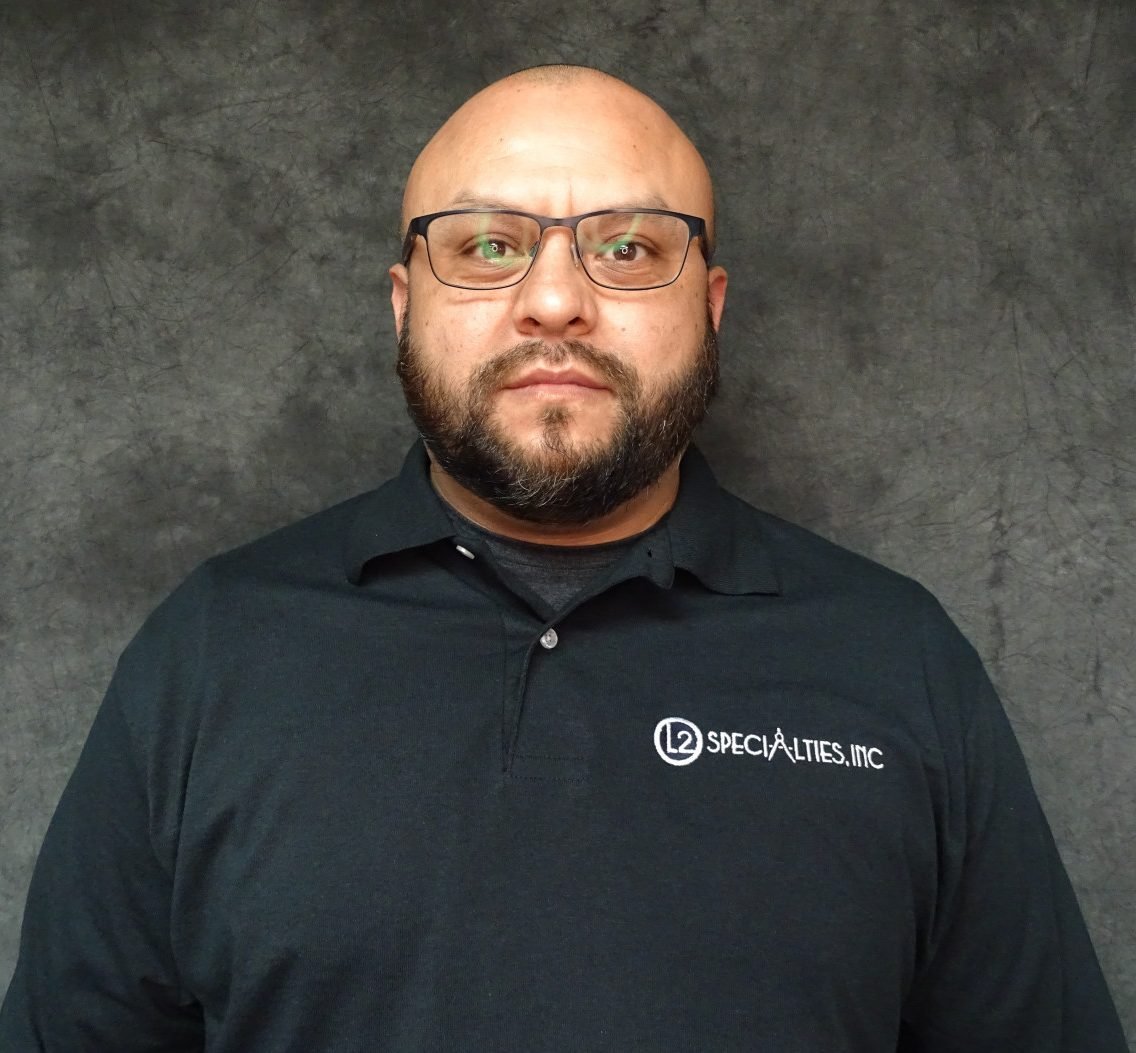 Orlando Magallon
Warehouse Manager & Field Coordinator- Orlando joined L2 Specialties in 2007 and has kept our warehouse and crews in great condition ever since! Orlando is responsible for making sure that our installation teams have the material and information they need to insure a smooth installation. When he's not here, you'll likely find him at the BBQ grilling up something good!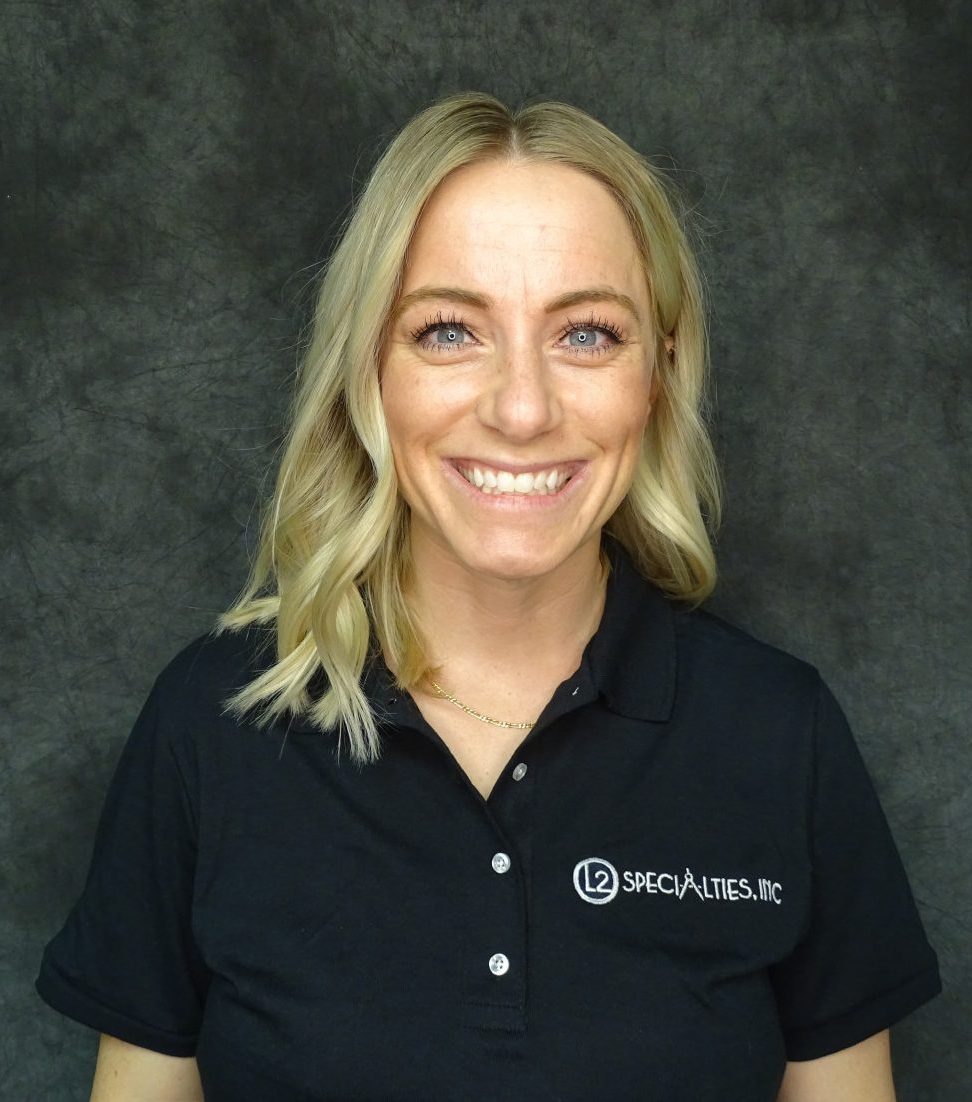 Kristen Schiavoni
Office Adminstration - Often the first voice you'll hear when calling. Kristen joined the L2 Specialties' team in 2012 and works alongside Carole in the Administration Department making sure that the required documentation is ready to go on all projects! She's also an alumni of the Interior Designers Institute in Newport Beach. In her free time she enjoys volunteering for her son's various sports teams, spending time at the beach, or going for a hike.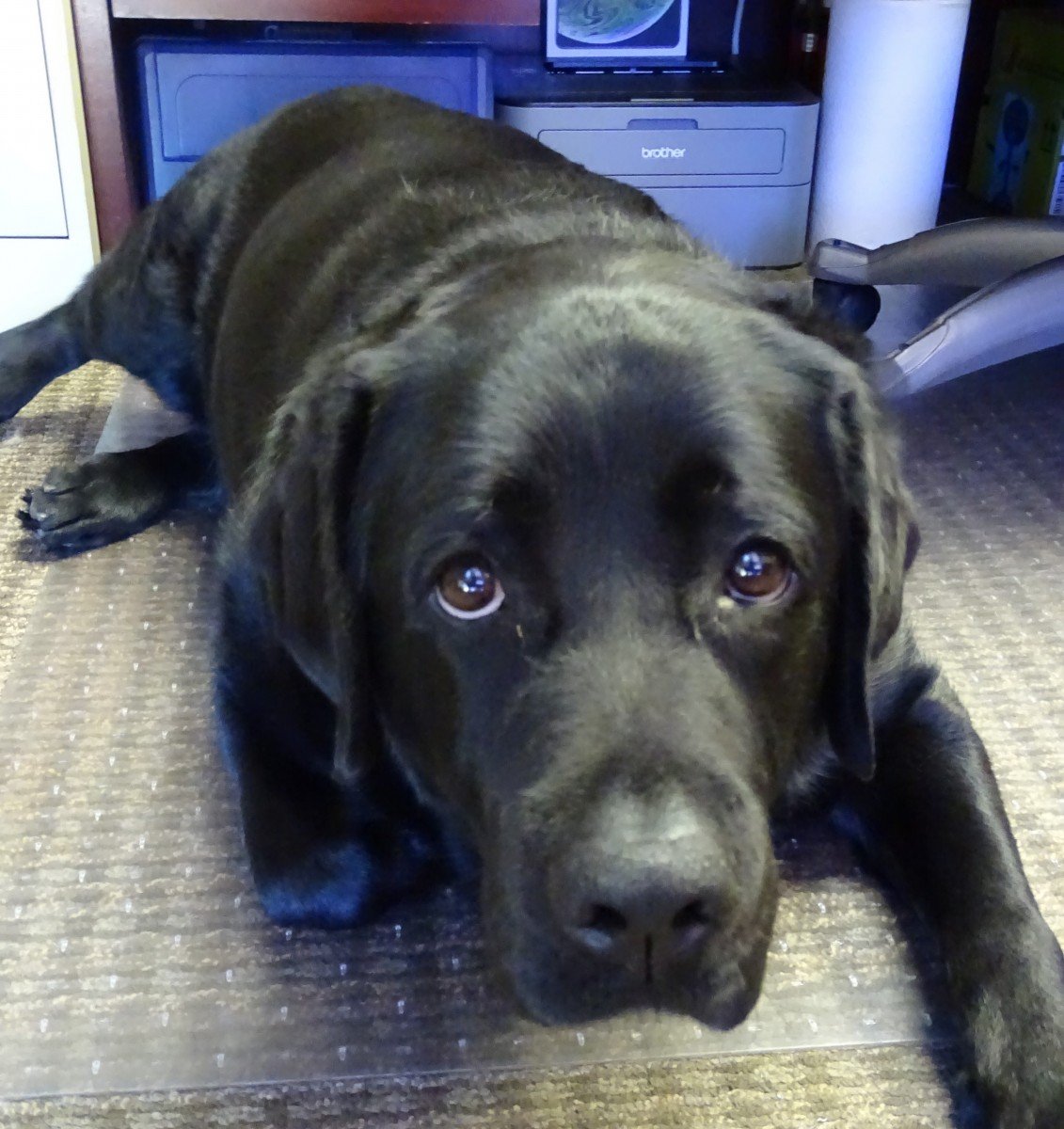 KOPI
Customer Relations / Greeter – When he's not at the dog beach or busy chasing squirrels, you'll find Kopi hanging out in the office. Be sure to bring some treats and you'll have an instant friend. Always quick to make your day even better.